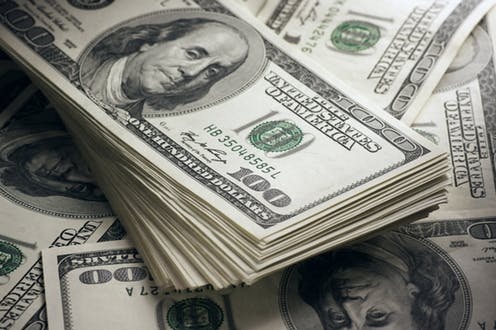 By Administrator_India
The U.S. dollar pushed higher in early European trade Wednesday amid doubts over a potential vaccine for the Covid-19 virus, but it's been the euro which has shone the brightest as the Franco-German proposal for a common EU recovery fund gains traction. 
At 3 AM ET (0700 GMT), the U.S. Dollar Index, which tracks the greenback against a basket of six other currencies, stood at 99.457, up 0.1%.
Late Tuesday, a report from medical news website STAT cast doubt over encouraging early results from a Moderna COVID-19 vaccine trial, stating the U.S. drug maker had provided insufficient data to determine the vaccine's efficacy.
Investors turned to the safe-haven dollar after the report deflated hopes of a potential cure for the virus.
However, the dollar hasn't been able to make any gains against the euro, with the single currency still basking in the glow of the joint proposal by France and Germany of a European recovery fund.
This fund, totalling 500 billion euro ($545 billion), would be distributed to EU countries worst affected by Covid-19, with the monies provided as grants rather than loans.
The proposal will undoubtedly face opposition from some of the wealthier EU members, but is being seen as a significant step toward a stronger common fiscal policy, complementing the euro's monetary foundations.
At 3 AM, EUR/USD traded 0.2% higher at 1.0945, having earlier hit a two-week peak of $1.0975.
Sterling remains under pressure after U.K. Chancellor Rishi Sunak warned the country faced a "severe recession, the likes of which we haven't seen."
Adding to the pessimism surrounding the economic woe have been fraught negotiations with the EU over a potential trade deal.
Bank of England Governor Andrew Bailey is due to speak at 9:30 AM ET, amid strong speculation that the Bank will cut its key interest rate below zero at its next policy meeting.
At 3 AM ET, GBP/USD traded 0.1% lower at 1.2243.
Elsewhere, USD/JPY rose 0.1% to 107.75, after the country's Tankan survey showed that Japanese business confidence hit decade lows in May.
USD/CNY was up 0.1% to 7.1040, after China's central bank announced earlier in the day that it would not change its loan prime rates, in line with investor expectations. Meanwhile, the Russian ruble hit a two-month high against the dollar as oil prices recovered further.